Campbelltown Private Hospital
Establishment and hospital at 42 Parkside Crescent, Campbelltown, NSW 2560, Australia. Here you will find detailed information about Campbelltown Private Hospital: address, phone, fax, opening hours, customer reviews, photos, directions and more.
Rating
5 /5
Based on 1 reviews
Photos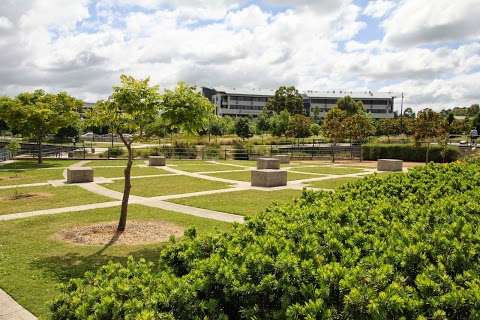 Reviews of Campbelltown Private Hospital
Wayne Keough Added January 05, 2023

★ ★ ★ ★ ★

Went in for day surgery and was very impressed with friendly efficient staff. Everyone was highly professional and comforting. It put me at ease and made the experience enjoyable.
Big thanks to you all

Linda W Added December 28, 2022

★ ☆ ☆ ☆ ☆

I had surgery there in April and was there for 5 days.
Most of the staff were excellent but there were 2 nurses there that should change careers. Rude, arrogant and not helpful at all. I have reported those two staff members to the hospital and have had no reply about the outcome of my complaint.
For the excellent staff that work there, thank you for your caring. To the food service staff thank you for looking after my dietary needs.

I will only give a one star rating thanks to those two arrogant staff members. Also the hospital is in need of refurbishment. The room I was in had holes in the walls and an old creaky bed, poorly laid carpet. Just walking through the hospital I could see how run down it is.
Hopefully I won't have to go there again.

Seema Sharma Added December 21, 2022

★ ★ ★ ★ ★

I being admitted few times in this hospital. Most of the time gets the good service except once.
Today my stay was made comfortable & easy with special treatment given byMAMA ROSA

Lance Millington Added December 14, 2022

★ ★ ★ ★ ★

I have utilised the surgical facilities at Parkside multiple times for many different reasons.
This week I went in, overnight, for shoulder surgery.
Days before my surgery Belinda called to advise of check in time, fasting etc, and took detailed notes about my dietary needs. More on this soon.
I arrived on the day of surgery and was very quickly in and being weighed and measured. Then up to level 3 for preparation.
Mel, the nurse, was friendly, helpful and very thorough and I was soon being taken by Karen through to the theatre.
Surgery done and recovery cleared off to room 304 for my overnight stay.
The nursing staff went through my needs and verified that, Yes, Belinda had put detailed notes about food in my file.
Dom, overnight nurse, was fantastic and whether it was changing the sheets, taking stat's or just helping me out he was always happy to help.
In the morning Helen brought my breakfast, asked about my dietary needs and later on for lunch went out of her way to find me some bbq sauce.
Steph took care of my discharge papers and sorted out my scripts and also double checked my dietary needs prior to lunch.
Every member of staff was extremely helpful, smiling, happy to help and delivered on great service, thank you all.

Sally Breheny Added December 13, 2022

★ ★ ★ ★ ☆

I have just spent 12 days in the rehab ward. The nursing care was extremely high quality and I felt nurtured and safe. The physio was also very well run and successful. The housekeeping and food service were also of a high standard. The food itself was also well above hospital standard.
I was surprised by the number of shared rooms in a private hospital. Sharing a bathroom in healing setting is counterproductive.
Thank you to the staff!

Andrew McDonald Added March 25, 2018

★ ★ ★ ★ ★

I can't shout the praises of the nursing team highly enough. I had my hip replaced in Jan 2017. I was extremely happy with the way the nursing staff looked after me. Everyone there was great and I never had to wait long for what I needed.
Questions & Answers
1. What is the phone number for Campbelltown Private Hospital
The phone number for Campbelltown Private Hospital is +61 2 4621 9111.
2. Where is Campbelltown Private Hospital located?
Campbelltown Private Hospital is located at 42 Parkside Crescent Campbelltown, NSW 2560.
3. Is there a primary contact for Campbelltown Private Hospital
You can contact Campbelltown Private Hospital by phone using number +61 2 4621 9111.
4. What is the web address (URL) for Campbelltown Private Hospital
The website for Campbelltown Private Hospital is campbelltownprivatehospital.com.au.
Share this page
Additional actions
Today's weather in Campbelltown NSW
13:00
23 ℃ 1005 hPa 31 % 6 m/s 16:00
25 ℃ 1005 hPa 27 % 6 m/s 19:00
21 ℃ 1008 hPa 37 % 3 m/s 22:00
17 ℃ 1011 hPa 52 % 2 m/s
Tomorrow's weather in Campbelltown NSW
01:00
14 ℃ 1011 hPa 61 % 2 m/s 04:00
13 ℃ 1012 hPa 67 % 2 m/s 07:00
17 ℃ 1015 hPa 54 % 1 m/s 10:00
26 ℃ 1015 hPa 30 % 1 m/s 13:00
30 ℃ 1012 hPa 23 % 3 m/s 16:00
26 ℃ 1013 hPa 40 % 6 m/s 19:00
20 ℃ 1017 hPa 66 % 3 m/s 22:00
17 ℃ 1019 hPa 81 % 1 m/s